We help people to belong, develop and succeed
Helping you with the NDIS
For people with disability

For families

For support coordinators

News and events
Donation from CBA Dallas!
28 November 2019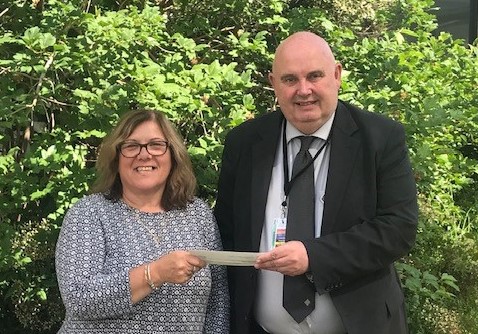 Today BDS accepted a generous donation of $500 from Kevin McNamara on behalf of the CBA, Dallas branch.
CEO Barb van den Vlekkert said that we are delighted to receive the grant and we will use the funding to create a new sensory garden. Donations like this make it possible for us to create speical projects and enhance the experiences we can offer here at our Broadmeadows site.
Thanks Kevin and CBA Dallas for supporting our local community!
AGM Celebrations
26 November 2019
Congratulations to our members, staff and volunteers who were recognised at our 20th AGM on 26 October this year! See the full story and more great pictures here