News archive
NOW Employing
19 April 2018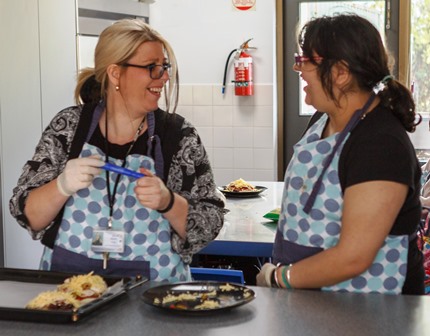 As the NDIS expands into the Hume and Moreland region, our requests for services are growing rapidly and we need to expand our team to meet this demand.
We are always looking out for dynamic and creative people to provide high-quality services to the people we support.
CBA branches get behind Discomania
1 March 2018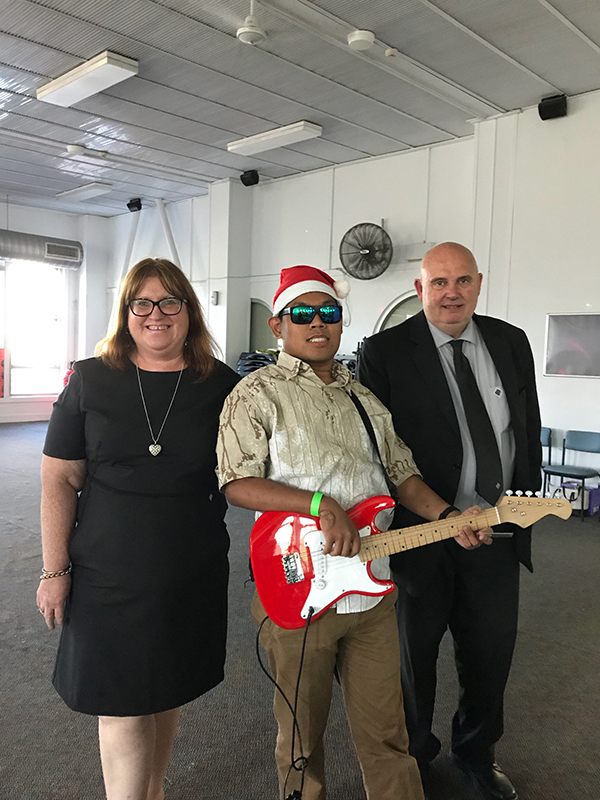 At our December Disco we were visited by Kevin McNamara Branch Manager of CBA Dallas Branch and Lisa McGowan Branch Manager of CBA Roxburgh Park.
Calendar announced for this year's Discomania
23 February 2018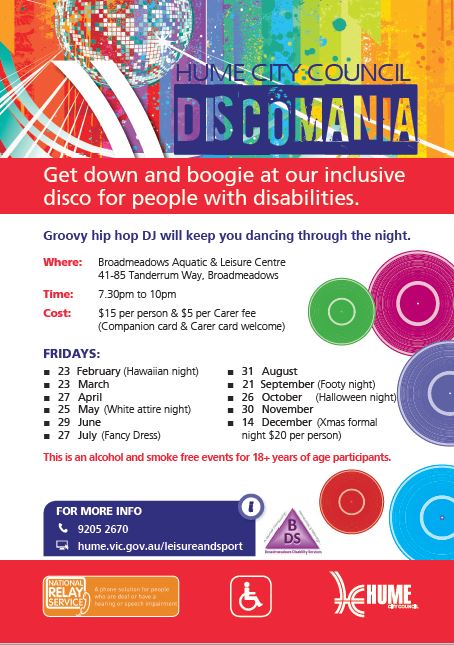 Make sure you keep these dates free and get down to our inclusive disco for people with disabilities where our DJs are sure to keep you dancing throughout the night.
Stephanie Maundrell-Lawley wins Eric Childs Award
23 February 2018
This year we were pleased to award the Eric Childs Award to Stephanie Maundrell-Lawley. The award is named after our founder Eric Childs, who worked tirelessly to establish BDS some 48 years ago. It recognises individuals who have made a significant contribution to support the vision and mission of BDS.